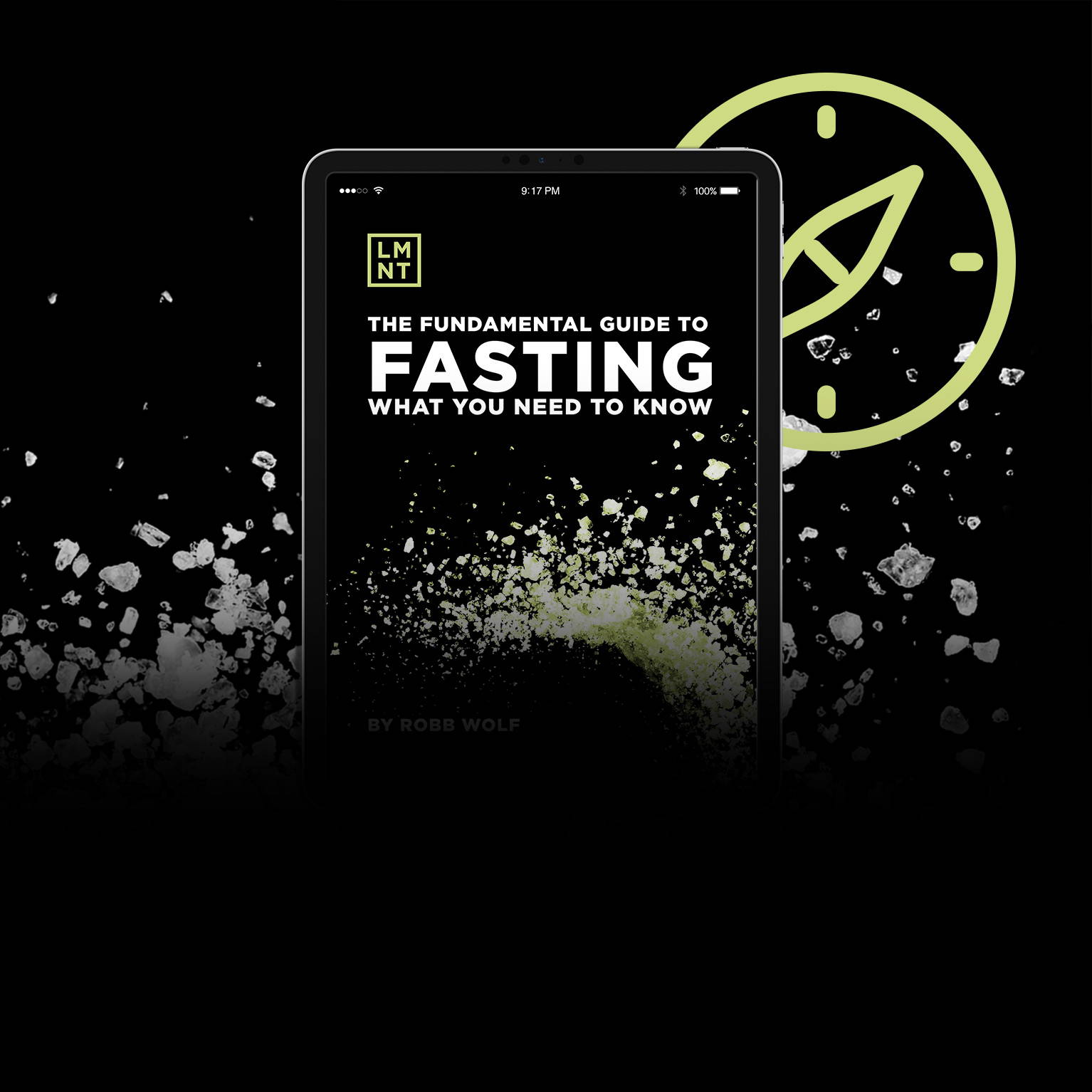 The Fundamental Guide to Fasting:
What you need to know
Back in Paleolithic times, fasting wasn't a health regimen. It was part of life. By fasting, our ancestors cycled in and out of ketosis, activated cellular repair, and trained their body to use fat for energy. All good things.
But how exactly does fasting burn fat? Does it really promote longevity? Is fasting safe for me and, if, so, what's the best protocol? I get dozens of questions like these every day. That's what inspired me to site down and write this comprehensive guide to fasting.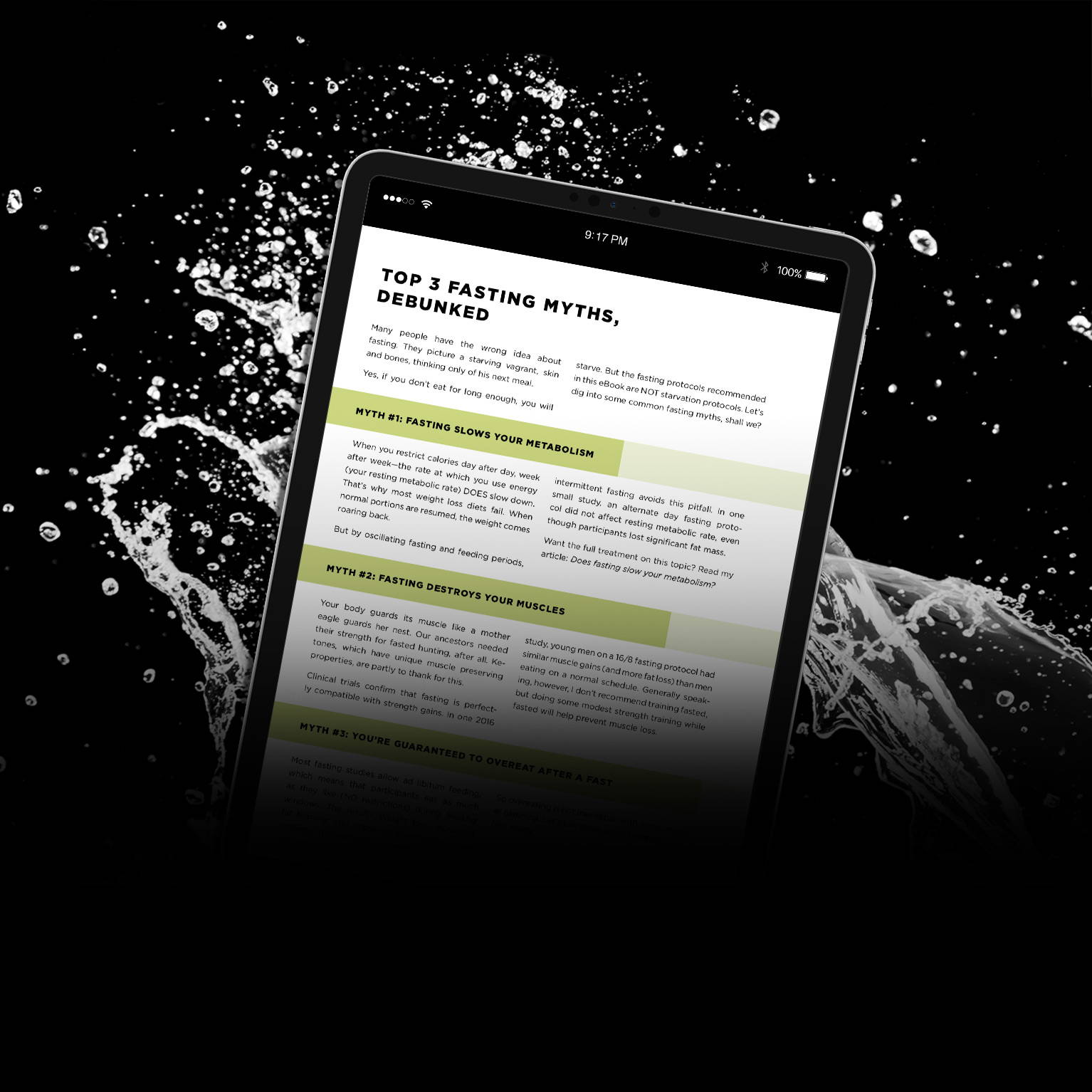 Get Your E-Book
You'll learn:
How fasting accelerates fat-burning
Who should and shouldn't fast
6 types of intermittent fasts
5 health benefits of fasting
How to manage hunger
The right way to break your fast
And much, much more.